Black Friday and Cyber Monday: is a demand big deal?
Know your customers, make them happy.

It is the week of Black Friday, and merchants, brands, webshops and manufacturers are already making some noise.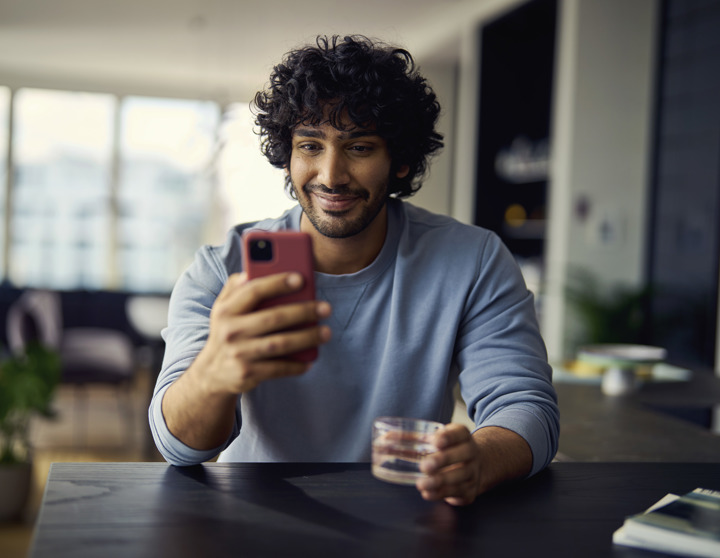 Ads for Black Friday purchases appear earlier every year; online, radio, tv, leaflets, social media, and newsletters, all screaming for shoppers' attention. All that noise leads to some good results. The holiday has an average awareness of 83%, an average purchase intent of 37% and average conversion rate of 45%. In other words: almost half of shoppers who know about Black Friday, will also make a purchase. 2021's awareness of Black Friday reached 73% and the purchase intention halted at 34%. It is safe to say the Friday party continues.
The data says it all: shoppers love a great deal and the thrill of it all, and webshops use the deals and sales events to attract consumers to their online and offline stores. But who are the Black Friday and Cyber Monday shoppers? Riverty ecommerce Review identifies the partaking consumers in this piece. The profiles may have only some marginal differences, however, the holidays itself have one giant statistic that sets the two apart.
Black Friday and Cyber Monday shopper profiles
The big difference:
Cyber Monday shoppers are 80% likely to also shop on Black Friday. But that number does not go the other way around: from all Black Friday shoppers, only a third (28%) will shop a Cyber Monday deal. This is consistent with what we see in our analyses in the past years. Since Cyber Monday is much smaller than Black Friday, the share of shoppers who aim to also shop at Black Friday is significantly higher than the share of Black Friday shoppers who aim to shop at Cyber Monday.
What are the specific Black Friday and Cyber Monday shopper demands?
These two super sales events are special and push shoppers to purchase.
Ordinarily, shopper demands are Flexibility (in payments, returns and delivery) and Security. If an online shopper feels doubts about the webshop's security, there is a chance the shopper will abandon the basket in check out. However, closing a good deal on these shopping events comes with different demands:
Demand 1: Wide range of products
It is especially more important for older consumers, 58% of 65+ think it is important compared to 50% of 18–24-year olds. Older consumers seem to go for a one stop shop, while younger ones buy various products at different shops. As consumers shop online more, they prefer to shop with shops that have a wider product range. A one stop-shop is in line with the convenience of online shopping.
Demand 2: Lowest prices
Webshops offering the lowest price hail in more shoppers for Black Friday and Cyber Monday compared to other times of the year. Particularly, consumers with a lower income see this as very important. The demand for the lowest price is a true indication of a special quick sales event.
Demand 3: Free shipping
Free shipping is becoming increasingly the standard and is expected when there is a minimum spend or no shipping prescription model for a webshop. Black Friday and Cyber Monday shoppers of 45 years and older, find free shipping is more important than younger consumers (18-34 years old): ~58% compared to ~45%.
Demand 4: Easy payment process
Across all age ranges, an average of 52% of consumers indicate the need for an effortless process for these shopping events. These shopping events attract shoppers and drive purchases, the payment process in checkout needs to go smooth trouble-free and seamless. An overly complicated checkout in a short run-event makes shoppers to abandon their basket.
Demand 5: Good reviews
Research for shopping for a good deal done right. Good reviews are especially important for 18–24-year-old consumers (49%) and 25–34-year-old consumers (43%), and much less for 65+ (28%). As a consumer gets older, good reviews become less important. This may show the impact of social media and social proof on younger generations. Older generation shoppers are more likely to look for a seal of trusted and secure webshop and gather their product reviews via a different more traditional platform.
Of less importance are:
Good customer service
Except for consumers aged 65+ years old (52%). As you get older, good customer service gets more important.
Trusted webshop seal
An average of 19% of consumers think this is important, and ~65% are even neutral towards this demand.
Physical stores
Black Friday and Cyber Monday are digital-first events – physical stores are less important for consumers during these sales.
Merchant recommendations
This Black Friday and Cyber Monday, it is Important for merchants to focus on:
Online channels
Showing good deals to the right target audience
Showcasing all your products effectively
Offering the easiest payment methods
Offering free shipping
This blog is part of our Peak season 2022-series. The coming weeks we dive into many more Peak season related topics and statistics. Also read our other Riverty ecommerce Review content pieces to learn more about online shopping, consumer needs, payment desires, fintech trends and much more.