Manage your finances.
The Riverty way.
A new perspective on financial solutions
Wherever life takes you, we're here. Empower your finances.
Riverty is a new brand with big ambitions. We aim to be your financial voice of choice when you are looking for new ways to pay. We make your money matters fair, sustainable, and simple with Buy Now Pay Later Payment Methods, Parking Payment options, and Back in Flow is your compass in challenging situations. The Riverty name evokes the continuous and organic flow of a river, combined with a natural sense of liberty. It corresponds to the seamless flow of products and services we offer. Our aim is empowering you to make financially sustainable choices, to help you live your best financial life.
Your finances. Simplified.
Spread, pause or combine: Riverty's payment methods help you enjoy online shopping in a safe and trusted space. You can choose how and when to pay. Parking Payments offer new ways to pay your parking ticket. However life is not easy at all times and paying outstandings can become more difficult. With Back in Flow we will help you manage your finances, repaying your outstanding debt and get financially back on track.
Received a message to pay?
Pay easy, safe and fast with Riverty. Get more information on the steps you need to take.
We're evolving to help you live your best financial life.
As Riverty we provide new services and products you used to know from AfterPay, Paigo and Arvato Financial Solutions. With a host of flexible payment options to choose from, we are about giving you the freedom to make your own financial decisions. Offering transparency and simplicity, we promise to create a more mindful approach to finances.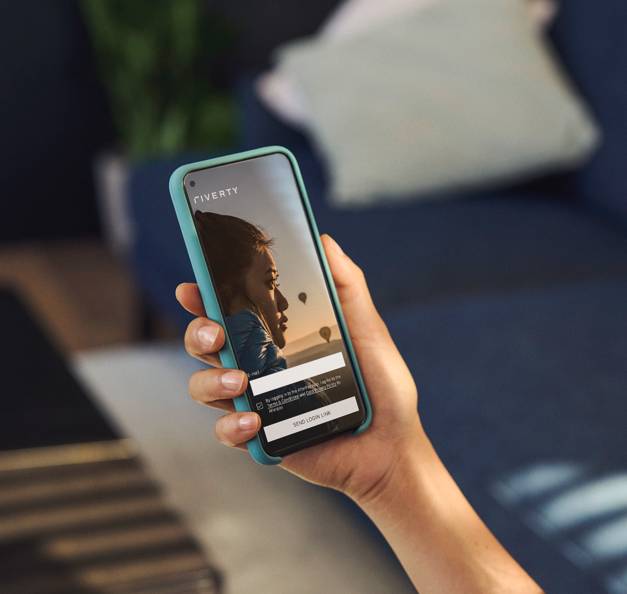 Your entire financial overview, all in your pocket
Pay, manage and track invoices from your favorite webshops easily with the Riverty app and MyRiverty portal. Ensure optimal convenience and a better overview of your finances. All to keep your finances in check through online checkout and beyond.
Go to MyRiverty
Download the app